Galpão Express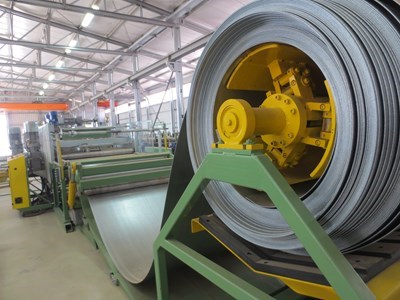 Frisomat launched in 2014 the Galpão Express concept. These buildings are 100% made in Brazil, thus avoiding high import taxes and delivery delays at the customs. Known Frisomat quality at affordable prices and with short delivery time.
This is what Frisomat announced in the media :
Frisomat, the known producer of innovative pre-fabricated metal buildings, created a new concept specially for the Brazilian market, known als "Galpão Express". Available in 2 models, DELTA+ and OMEGA, the Galpão Express is a practical solution, for whom needs a solid covered space in a short delivery time. The innovative design in the development of unique high strength steel profiles, results in slender and robust structures. As an integrated manufacturer, FRISOMAT produces all the Galpão Express standard parts with the latest machines, thereby ensuring quality and speed at a competitive cost.