Matsul promotes innovative and ecological construction systems in Rio Grande Do Sul (RS).
We are also Frisomat dealer for the south of Brazil.

Frisomat produces high quality, steel industrial buildings. The pre-fabricated hangars are modular, fast and easy to assemble, expandable, relocatable, and with a competitive price.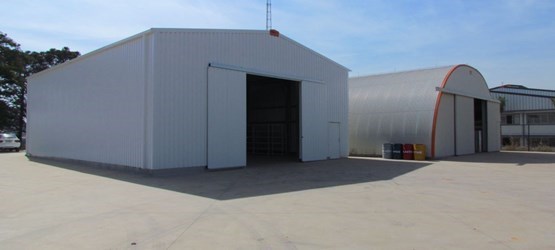 Frisomat has a unique, well engineered concept and controls the whole process from design over production over final implementation and erection of the building.
The innovative design means that Frisomat buildings are lightweight, easy and rapid to built, and reduces transport costs.
Based in Belgium with production facilities in 4 counties and now also in Campinas SP Brazil.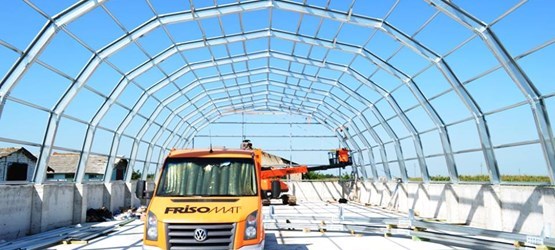 With our experience in building for Frisomat in Belgium and France we can guarantee a perfect result.
On bigger wharfs we work together with Frisomat Brazil's own mounting teams.
Mission
Over the years we noticed a big difference in quality, techniques and materials used in construction between Europe and Brazil.
So our mission is to inform and promote techniques, and to sell products that will improve quality, ergonomic and ecology in construction in Brazil.
Frisomat is an innovative multinational company producing pre fabricated metal buildings.
Guido worked for Frisomat in Belgium and France, gathering hands-on experience with this fantastic system.
As Frisomat opened a production plant in Monte Mor, Campinas we decided to take the representation for the south of Brazil.
Frisomat will be our main activity, but we will promote any other construction system that adds to life quality or ecology, like for instance insulation or solar energy.
Quality and consumer satisfaction are our goals.